The First Kentucky Securities team in Louisville helps individuals, institutions, corporations and municipalities achieve their financial goals.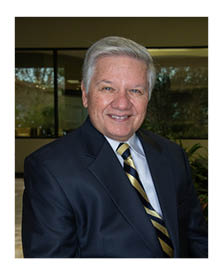 Michael Horlander
Vice President - Investments
Mike brings over 38 years of business experience to his role of Vice President of Investments at First Kentucky Securities. With 15 years as a financial advisor, Mike offers a vast array of investment opportunities including college planning, fixed income solutions, retirement planning, estate planning, mutual funds and other timely investment ideas. A native of Louisville, Mike attended the University of Kentucky, where he earned his Bachelor of Arts in Communications. He continues his affiliation with the University through his involvement with the UK Alumni Association. Mike also serves as Class Agent for the 1968 graduating class of St. Xavier High School. Mike is married to his wife of 40 years, Betty. He has two children and three grandchildren.
Email: mhorlander@firstky.com
Direct: 502.708.3303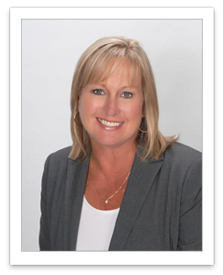 Janey Jennings
Vice President - Investments
As a Certified Financial Planner ™ and Chartered Wealth Advisor ®, Janey Jennings has over 30 years of experience in the financial industry. Her expertise lies in retirement and estate planning, positioning her clients to be secure in knowing they will not outlive their income or assets in the "golden years". She takes her responsibility as a Fiduciary very seriously.
Prior to joining First Kentucky Securities in 2015, Jennings acted as a Financial Planner at several esteemed Louisville firms over the years including US Bancorp Investments, PNC Investments, and Kentucky Financial Group. She is a 1980 graduate of the University of Louisville. She has always lived in Louisville, is married and has four children, three grandchildren and three on the way. In her spare time she enjoys playing golf and being outdoors.
Email: jjennings@firstky.com
Direct: 502.238.7745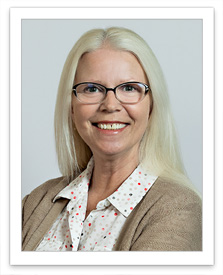 Ann Nicholson
Chief Compliance Officer, CRCP®
Ann joined First Kentucky Securities in 2012 and brought with her over 20 years of experience in brokerage operations and compliance. Her career began in 1988 at J.C. Bradford and then Prudential Securities as the Operations Manager. Prior to First Kentucky, she was the Branch Compliance Administrator at Morgan Keegan.
Email: anicholson@firstky.com
Direct: 502.708.3314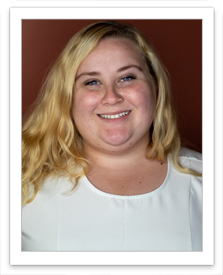 Cassidy Powell
Compliance Associate
Cassidy joined First Kentucky Securities in June of 2022 and is serving as a compliance associate role for the firm. She is a graduate of Our Lady of Providence High School and Indiana University Bloomington. She resides in Jeffersonville, Indiana. Prior to working at First Kentucky, Cassidy served as a manager at the Indiana University Auditorium. In her free time, she enjoys crocheting, watching movies, and attending live performances.
Email:
cpowell@firstky.com
Direct: 502.238.7741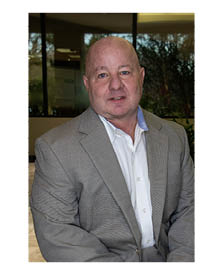 Richard O'Connor
Vice President - Investments
Richard O'Connor is a graduate of St. Xavier High School and the University of Louisville. He received a Bachelor's degree with a focus in Finance and Economics. Richard began his financial career in 1988 at J.C. Bradford as a Financial Advisor. He joined First Kentucky Securities in 2009. Richard utilizes multiple strategies and various investments to help his clients meet their individual financial needs. He focuses on 13 wealth management issues to help his clients define their goals, as well as outline a path to meet their desired financial needs.
Email: roconnor@firstky.com
Direct: 502.708.3305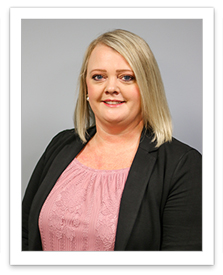 Brandi Smith
Senior Client Service Associate
Brandi joined First Kentucky Securities' Louisville office in 2017. A graduate of the University of Louisville, she has worked in the financial services industry since 2000 with prestigious firms such as Hilliard Lyons and Raymond James. Brandi's strong attention to detail, exemplary customer service and team-player attitude make her an invaluable asset to our clients.
Email: bsmith@firstky.com
Direct: 502.893.7189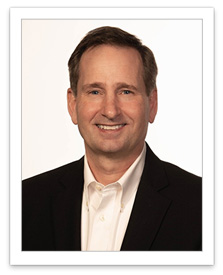 Bruce Corwin
CFP®
Private Wealth Advisor
Bruce has over 30 years of experience as an investment professional working with individuals, private foundations and institutions. He is a graduate of Framingham State University and holds three professional designations: Certified Financial Planner™, Wealth Management Specialist and Accredited Asset Management Specialist. He treats his clients like family and enjoys taking time to explain financial topics in plain English.
When not at work he enjoys spending time with his wife, Susan, and their children. Interests include horseback riding and volunteering. In 2014 he co-founded an annual event called the Bourbon Mixer, which raises money to benefit the Coalition for the Homeless in Louisville.
Email: bcorwin@firstky.com
Direct: 502.708.3307
Jack Moss Jr.
Financial Advisor
Mr. Moss began his brokerage career at Dean Witter Securities in 1995. His field of expertise is in Managed Money Products. He is a graduate of Bellarmine University in Louisville, and came onboard with First Kentucky Securities in 2005.
Email: jmoss@firstky.com
Direct: 502.893.7105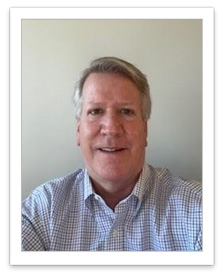 Bill Barker
Senior Vice President
Bill has more than 30 years' experience in the sales, trading, management and evaluation of municipal bonds. Prior to joining First Kentucky, Bill was a trader and institutional salesperson at Ross Sinclaire and Associates. Previously he served in middle market institutional sales at JP Morgan covering the Southeast US and was also the head municipal bond trader for the brokerage force at Hilliard Lyons home office in Louisville.
Bill graduated from the University of Kentucky with a bachelor's in Business Administration and received his MBA at UK as well.
Bill is married to Sherry, and they have three children.
Email: bbarker@firstky.com
Direct: 502.708.3311
Cell: 502.640.2395
[/fusion_builder_column]