Current Wealth Management at First Kentucky Securities is here to help you plan for more. More of the life you want to live. More vacations, spontaneous adventures, and time with loved ones. Whatever your "more" happens to look like, our goal is to help you get it.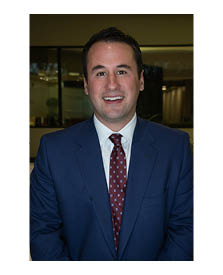 Tyler D. Current, AIF, MBA
Sr. Vice President - Investments
Tyler D. Current, AIF, MBA, is a Senior Vice President and Partner at First Kentucky Securities, and serves on the Board of Directors. Tyler's group,
Current Wealth Management
, has been partnering with individuals, families and businesses in areas of personal and professional financial planning since 2010.
Having grown up with a dad in the investment business, Tyler became enthralled with the markets and finance at a young age. He knew early on that he wanted to help people develop comprehensive financial strategies they could rely on for a lifetime. After earning his BS in Financial Economics from Centre College, Tyler went on to obtain his MBA from the University of Louisville. After interning at several firms, Tyler launched his career in 2010 and joined First Kentucky Securities in 2012.
Today, Tyler specializes in comprehensive financial planning, income planning, legacy planning, investment management, and retirement plan optimization for small businesses. Adamant about serving the best interest of his clients at all times, Tyler is an Accredited Investment Fiduciary (AIF), holds his Series 7 and 66 securities licenses, Life/Health Insurance licenses, and is a FINRA Arbitrator. He brings integrity, honesty, and expertise to every client interaction and plan creation; and strives to build deep relationships with every individual and business he serves.
Tyler lives on a 20-acre farm just outside Louisville with his wife, Sarah and their three dogs: Bailey, Baxter, and Cooper. In his free time, Tyler enjoys traveling, spending time with friends and family, and being on his farm.
Email: tylerc@firstky.com
Direct: 502.708.3296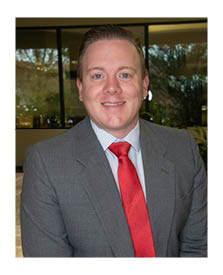 Colin Cady is a Private Wealth Associate of Current Wealth Management at First Kentucky Securities. A graduate of Ball State University, he began pursuing a career in financial services in 2017 out of a desire to help others secure financial stability and confidence throughout the many stages of life.
Kind, trustworthy, and genuine, Colin's professional passion is evident in everything he does. When he's not researching ETFs, funds, or helping Tyler grow the practice—Colin studies for his Series 7 and 65 certifications which he plans on receiving very soon.
Born and raised in Ohio, Colin now lives in Louisville where he enjoys the city's small town feel and friendly vibes. In his free time he plays golf, listens to music, and explores the city with his dog, Winston.
Email: ccady@firstky.com
Direct: 502.893.7382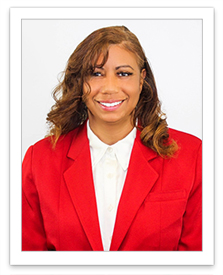 Camille D. White
Client Service Associate
Camille D. White, MBA is a Client Service Associate at First Kentucky Securities, Inc. Prior to joining FKS in mid-2020, she worked for another prestigious firm in the Louisville area. Camille has over 20yrs experience in the financial services industry as a Financial Operations Professional. She is a client-centric professional providing excellent customer support and service to both internal and external clients with professionalism, integrity, and energy. Camille graduated with a B.S. in Business Management from Indiana University before going on to gain her MBA from Webster University. Camille has been a highly engaged member of the National Black MBA Association – Kentucky Chapter and has held several board positions including President. As a professional in the financial services industry, Camille is committed and dedicated in the pursuit of educational, growth, and wealth building opportunities both personally and professionally.
In her free time, Camille has a passion for the great outdoors and enjoys traveling, tennis, figure skating, the performing arts, fine dining, brunching and spending time with family, friends and her fur babies.
Email: cwhite@firstky.com
Direct: 502.814.9639