The First Kentucky Securities team in Lexington helps individuals, institutions, corporations and municipalities achieve their financial goals.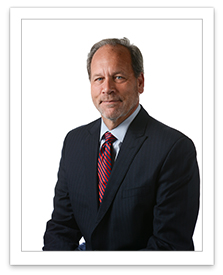 R. Strand Kramer
Sr. Vice President
Mr. Kramer joined First Kentucky Securities Corporation in 1985. He is presently involved in the Public Finance Department as well as directing the Trading and Underwriting Department. Stan has worked with numerous Kentucky state and local issuers, both as fiscal agent and as managing underwriter. Prior to joining First Kentucky Securities, he was associated with Dupree & Company, Inc., as a fiscal agent/financial advisor and institutional salesperson. Stan has a Master's degree in Business Administration and a Bachelor of Arts degree from the University of Kentucky.
Email: stank@firstky.com
Direct: 859.313.5242
Rodney Knox
Municipal Market Strategist
Mr. Knox began his career in the municipal bond market with Bacon, Whipple & Co., Chicago, Illinois in 1968. From then until 1989, Rod participated in municipal bond originations, private placements, and competitive municipal bond underwritings with several Chicago municipal bond dealers. From 1990 until 1996, Rod had his own investment advisory firm in Tucson, Arizona. In 1996, he became a Senior Underwriter and Trader for First Security Bank (now Wells Fargo Bank) in Salt Lake City, Utah. In 2001, after the merger of First Security Bank and Wells Fargo, Rod assumed the position of Senior Underwriter and Municipal Product Manager for Commerce Bank in St. Louis, Missouri. Currently, Rod is the Director of Research for First Credit Advisors, LLC and a municipal market strategist for First Kentucky Securities Corp., as well as an independent consultant. Rod has a BSBA in accounting from Northwestern University in Evanston, Illinois.
Email: rknox@firstky.com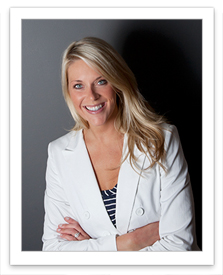 Kirsten Kramer
Vice President- Wealth Management & Principal Bond Analyst
As a wealth manager and principal bond analyst, Kirsten provides investment advising for First Kentucky Securities, as well as research services and credit analytics for First Credit Advisors. As a financial advisor, Kirsten focuses on finding equities, fixed income, and alternative investments for individuals and institutions. Kirsten holds the FINRA designations of General Securities Representative (Series 7), Uniform Securities Agent (Series 63) and Uniform Investment Advisor (Series 65). She attended the College of William & Mary,  graduated from the University of Kentucky and has been with the firm since 2008.
Email: kirsten@firstky.com
Direct: 859.313.5086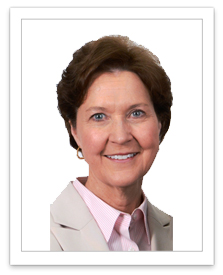 Ruth H. Webb
Advisor - Public Finance
Ms. Webb, in addition to her Series 7, 52, 63 and 65 registrations, is an attorney with experience in the public and private sectors. Prior to joining First Kentucky in 2013, she served as deputy commissioner in the Kentucky Department of Education, staff counsel for the Appropriations and Revenue chairman in the Kentucky House of Representatives, where she worked on the state budget, and as a lawyer in private practice. In her law practice, she counseled school boards, cities and banks, as well as individuals in civil and criminal proceedings. Ruth earned her BA and JD degrees from the University of Kentucky and her Master's Degree in Public Administration from the University of Alabama.
Email: ruthw@firstky.com
Direct: 859.313.5239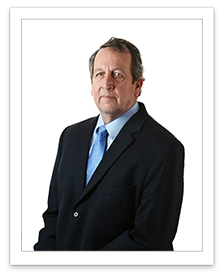 Frederick (Fritz) Kramer
Financial Advisor
Prior to joining First Kentucky Securities, Mr. Kramer was employed in various bank management positions in Owensboro and Henderson, Kentucky, including Controller, Auditor and Registered Representative. He was a founding executive/investor in First Security Bank of Owensboro, Kentucky. Mr. Kramer has a Bachelor of Science degree in Accounting from the University of Kentucky and successfully completed the Graduate School of Banking program at the University of Wisconsin.
Email: fjkramer@firstky.com
Direct: 502.592.5301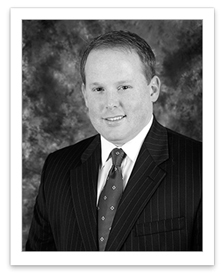 Brad Pickrell
Sr. Vice President
Brad joined First Kentucky Securities Corporation in 2020 as a Vice President. He previously spent seventeen years as a financial advisor for both Merrill Lynch and Ross Sinclaire. His expertise is in the areas of wealth management, personal financial planning and successful management of corporate and individual retirement plans. In addition, Brad will be working with both retail and institutional clients in regards to their tax-efficient holdings. He holds a Chartered Retirement Planning Counselor (CRPC) designation and is licensed by the State of Kentucky as a Life and Health Insurance agent. Brad is a graduate of the Gatton College of Business at the University of Kentucky with both Finance and Marketing degrees. In addition, he was a four year letter winner on the UK baseball team. He holds the FINRA designations of General Securities Representative (Series 7) and the Uniform Securities Agent/Investment Advisor (Series 66).
Brad lives in Lexington with his wife, Beth and his three children, Anna Claire, Clark and Will. In his free time, he enjoys landscaping, home improvement, coaching baseball and traveling.
Email: bpickrell@firstky.com
Direct: 859.425.1108